Wendy Cook
---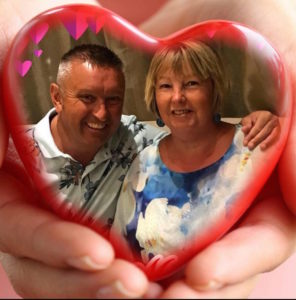 Wendy Elaine Cook (1958-2018) was born in Cardiff, the youngest of four children born to Desmond and Betty Lewis, with siblings, John, Diane and Thurza. She attended Whitchurch School. Wendy was married and had two sons whilst still young. After her second m arriage ended, Wendy moved to Llanharan and got a job at the Miskin Manor Hotel. She then met Nigel and after a period caring for him through his treatment for cancer, they married in Pontypridd. In 2001 they moved to Llanharan where they lived until a move to Beddau in 2015.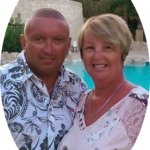 Celebrant and tribute contributor: Steve Parry
Tribute to Wendy Cook delivered at a Humanist funeral organised by their family. Includes two digital photographs of Wendy Cook (2018).