Alan Duggan
---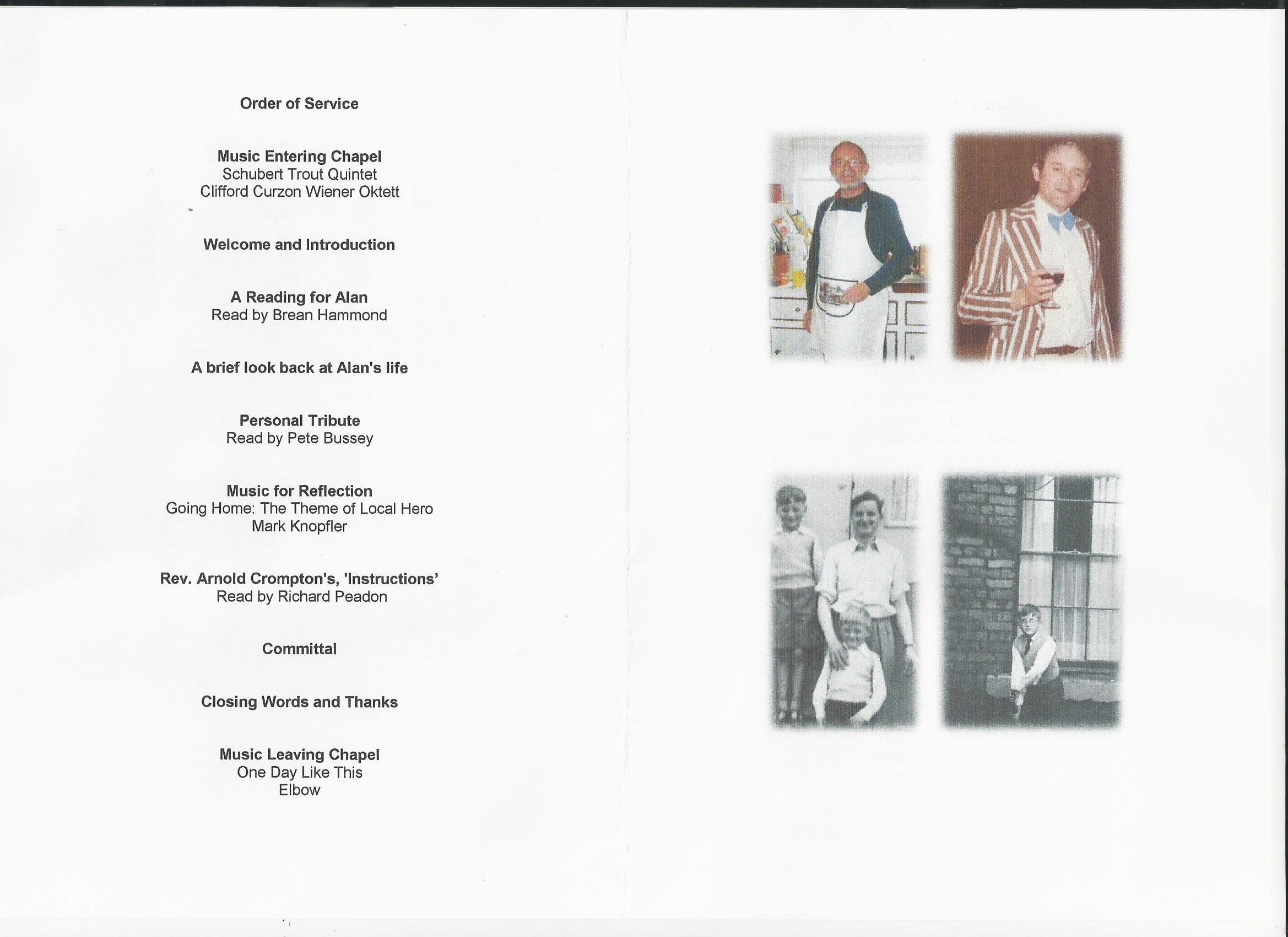 Alan Duggan (1949 – 2018) was born in Newcastle to parents, Ronnie and Nellie and older brother, Joe. His modest upbringing informed his political principles. He was educated at Rutherford Grammar School and Hull University. Alan's first job was as a porter at Fenwicks in Newcastle before he joined the Civil Service. His rise as a tax inspector took him to London where he met his wife, Louise. They married in 1981, shortly after which they moved to Nottingham. They had two children, Alice and Ben. After retiring in his early sixties, Alan became a National Trust volunteer and joined a creative writing group. He was a proud Geordie and lifelong Newcastle United supporter.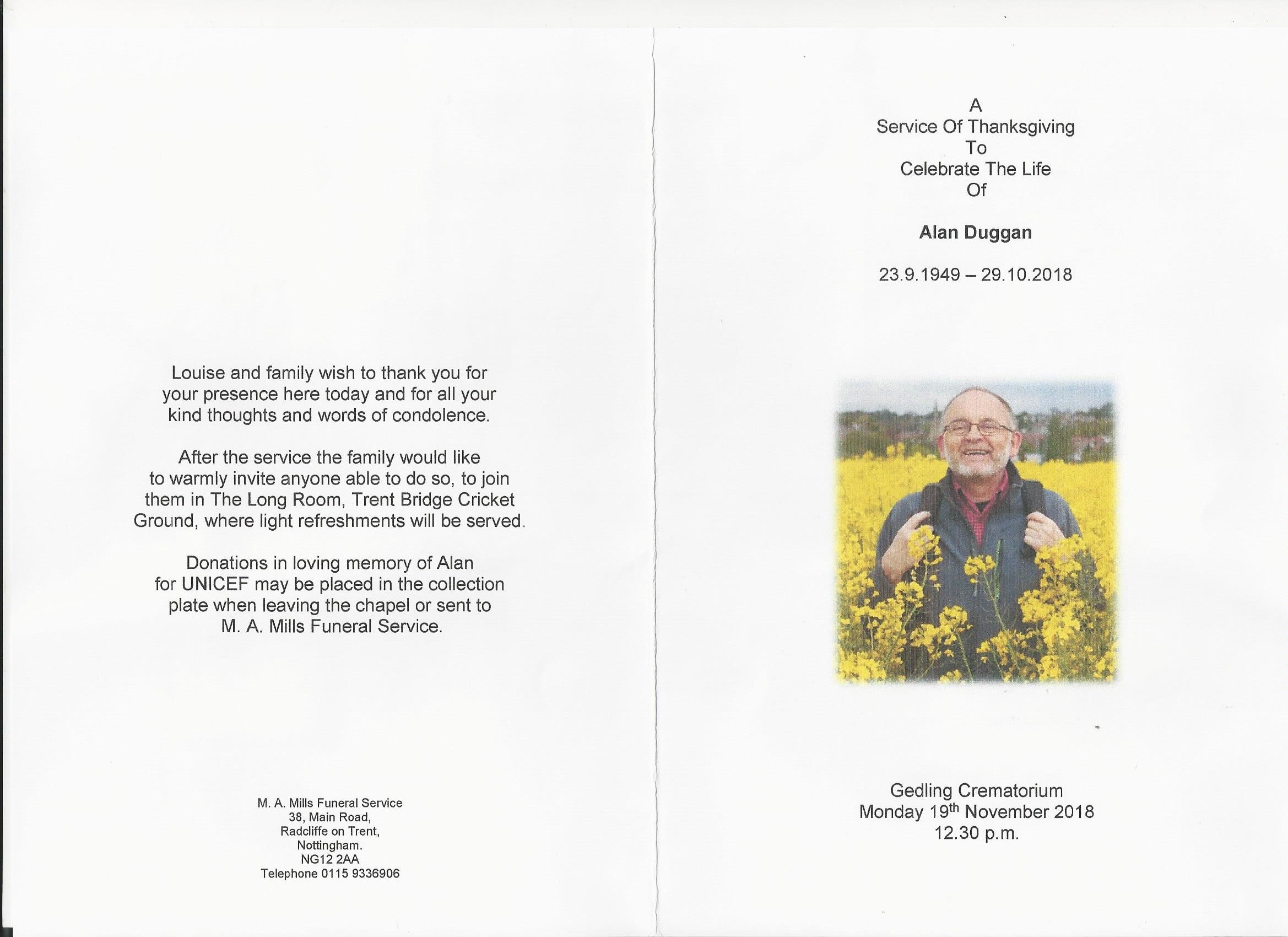 Celebrant and tribute contributor: Ingrid Tapp
Tribute to Alan Duggan delivered at a Humanist funeral organised by their family. Includes a digital copy of the funeral's Order of Service (2018).