Jon Roads
---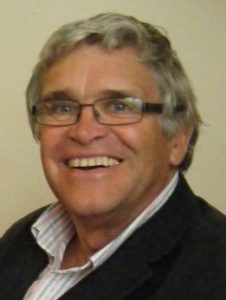 Jonathan Roads (1943 – 2017)was born in Hitchin, Hertfordshire on the 26 October. He studied at Seale Hayne Agricultural College in Devon and then had a number of business ventures, including Aquaid, a WaterAid franchise, and Road Hogs, a pig staffing recruitment agency. He enjoyed gardening, growing his own fruit and vegetables in his allotment, and walking. With his first wife Val, he had three children: Stephen, Oliver, and Eleanor. Jon then married second wife Kate although they later divorced. He remained with partner Grace until his death.
Celebrant and tribute contributor: Julie Wright.
Tribute to Jon Roads delivered at a Humanist funeral arranged by their family. Includes a digital photograph of Jon, (2017).