Michael Penny
---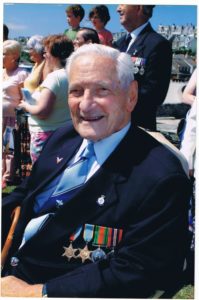 Michael Penny was born on 28 July 1917 in Taunton. During World War II, he served in the RAF before rejoining the family timber business when the war ended. Michael enjoyed playing sports, particularly tennis, squash, and hockey, and walking trips across the country. He married his wife Jean in 1946 and they had one child, Stephen, and three grandchildren.
Celebrant and tribute contributor: Patsy Wallace.
Tribute to Michael Penny delivered at a Humanist funeral arranged by their family. Includes a digital photograph of Michael, (2016).