Ronald Furley
---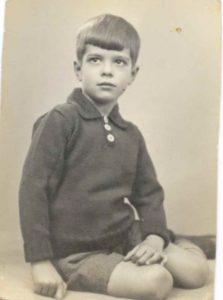 Ronald Furley (1937 – 2017) was born on 23 October in Nottingham, an only child. He began working in Boots as a Trainee in the Special Labs, making prescriptions, before changing career to become a Jeweller. He specialised in clock and watch repairs and had extensive knowledge of gems. Ronald also served in the army as part of the 3rd Kings Own Hussars. He married his wife Dorothy in 1959 and they had three children, Nett, Mark, and Carl, and four grandchildren. Depositor: Nett Furley (Ronald's daughter).
Celebrant: Tag Mcentegert.
Tribute to Ronald Furley delivered at a Humanist funeral arranged by their family. Includes digital photographs of Ronald, (2017).