Donald Bannister
---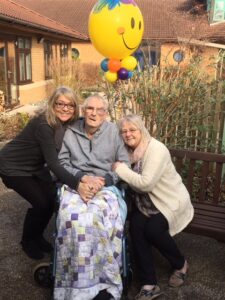 Donald Bannister (1943 – 2017) was born on 15 April in Slough, one of four children. He started out as a groundsman for Slough Council before becoming an engineer for BT and then a self-employed gardener until his retirement. Donald loved animals and the outdoors. He married Carol in 1965 and they had a son, Stewart. After they split up, he met second wife Pat in 1994 and became a stepfather to her children.
Celebrant and tribute contributor: Patsy Wallace.
Tribute to Donald Bannister delivered at a Humanist funeral arranged by their family. Includes digital photographs of Donald and his family, (2017).