Stephen Merrett
---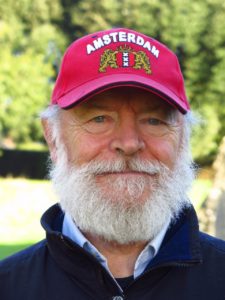 Stephen Merrett (1939-2018) was born on 7 June in London's East End. He was an only child. An exceptionally intelligent boy – after school he joined the RAF but he left after two years. He instead chose to study Philosophy and Economics at Bristol University. He later gained a master's degree from Oxford University as well as gaining a PhD. Stephen used his economics expertise throughout his life, including a stint at the Ministry of Technology. He later specialised in the economics of housing and wrote a seminal textbook on the subject. He met his wife, Alicia, in Buenos Aires and they were married in England in 1967. She and their daughters were Stephen's whole world. He had a profound love of nature and enjoyed climbing. Stephen died on 10 April 2018, aged 78.
Celebrant and tribute contributor: Julie Wright
Tribute to Stephen Merrett delivered at a Humanist funeral arranged by their family. Includes a digital photograph of Stephen and digital copy of the Order of Service (2018).