Mary Leach
---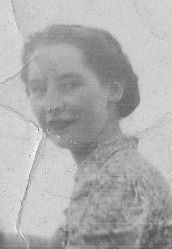 Mary Leach (1931-2018) was born and raised in Stonyford, the third of nine children. Like many girls in those days, she left school at 14 and entered the world of domestic service. When she was 20, Mary married the 21 year old George and, not long after, Mary gave birth to Jane and then later to Gwen. The family settled in Manley and would remain there for the rest of their lives. Mary worked on farms and as a cleaner throughout her life. She loved the countryside, taking particular delight in watching the flowers bloom through the seasons. Mary died on 9 January, aged 86.
Celebrant and tribute contributor: Peter Gaskin
Tribute to Mary Leach delivered at a Humanist funeral arranged by their family. Includes three digital photographs of Mary and a digital copy of the Order of Service (2018).