Michael John Sawbridge
---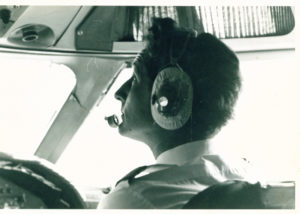 Michael John Sawbridge (1937-2015) was born on 21 October in Brazil where his father had settled after the First World War. After boarding school in England and a brief spell as an accountant, Mike was called up to do his national service. He served in the RAF and later became a jet pilot. He would go on to serve around the Middle East and Africa, including a stint flying for the Royal Jordanian Air Force. It was during this time he met Carol whom he married in 1966, and who would then join him on his overseas postings. Later, Michael moved into flying commercial airliners. The couple had two children, Mark and Martin. Michael loved squash and walking in the countryside. He died on 27 September, aged 77.
Celebrant and tribute contributor: Jacqueline Dickenson
Tribute to Michael John Sawbridge delivered at a Humanist funeral arranged by their family. Includes four digital photographs of Michael (2015).