George Huck
---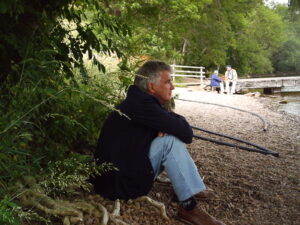 George Huck (1955-2016) was born in England but the family moved to Glasgow when he was a baby. He worked as a hospital engineer in Glasgow and in the Middle East before returning to the UK in 2000. As a youth, George went on a number of Glasgow Corporation subsidized youth exchanges to Iceland, Germany and other parts of Europe. George was a keen and able dinghy sailor who taught youngsters how to sail. George met his second wife Susan while working in Saudi Arabia. They had a son, Alan. Before he died, aged 61, George was able to reconnect with his estranged son.
Celebrant and tribute contributor: Simon Bull
Tribute to George Huck delivered at a Humanist funeral arranged by their family. Includes digital photograph of George Huck (2016).