Nicholas Price
---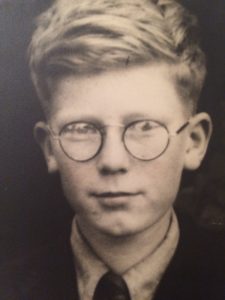 Nicholas Ernest Price (1939-2018) Nick was born in Stanmore in Middlesex to Ernest and Margaret Price. He had an elder sister, June. Nick's first job was in avionics with Ultra Electronics in Park Royal. Later he joined the family business making pottery vases. Nick married Frances, 'the girl next door', in 1960. They lived in Stanmore where Andrew and Tim were born. In 1970 the family moved to Pinner where Suzie was born in 1973. Nick shot competitively for his rifle club and his country. He restored old cars and a river boat in which they took family trips up the Thames. Nick started a new business called Pinner Glass which he ran for twenty years, assisted by Andrew. Eventually Nick and Frances retired to Hook Norton where he enjoyed gardening, playing golf and watching cricket. Nick was a loving Grandfather to James, Jack, Sarah, Stephanie, Sophie, Amber and Isabel.
Celebrant and tribute contributor: Ian Willox
Tribute to Nicholas Ernest Price delivered at a Humanist funeral arranged by their family. Includes digital copy of the Order of Service from the funeral, and four digital photographs of Nicholas Price (2018).