Hubert Beaumont
---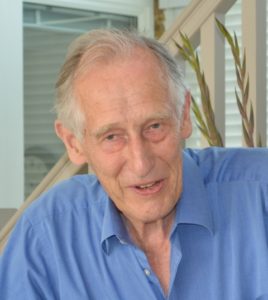 Hubert Preston Beaumont (1935-2018) was born in Oldham, son of Cyril and Hilda and brother to Margaret. He was husband to Yvonne and father of Harriet and Oliver. He was also stepfather to Anna and Tassy and step-grandfather to Iris, Fraser and Willa. Hubert went to St.Edwards School and then read engineering at Oxford University after his National Service. Hubert was a passionate Beagler, primarily with the Four Shires Bassets and the Dummer packs. He was also a keen amateur investor and skier.
Celebrant and tribute contributor: Ian Willox
Tribute to Hubert Preston Beaumont delivered at a Humanist funeral arranged by their family. Includes digital copy of the Memorial Presentation and a digital photograph of Hubert Beaumont (2018).