Chris Rowlands
---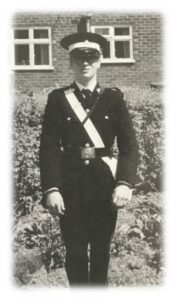 Chris was born to Kenneth and Jean Rowlands on 21st June 1945 in Stocksbridge. He had a younger brother Tony. On leaving school Chris went to work at the steelworks and remained there as a general steelworker until his retirement at the age of sixty.
Chris was mechanically minded and particularly loved motorbikes. After surviving a serious motorbike accident Chris became interested in Land Rovers. He refurbished his own car and with his friends attended Land Rover trials across the UK. In later years Chris competed in bomber car races and then took an interest in speedway, attending many National Speedway events. He became the mechanic for one of the Sheffield Tigers.
Chris lived in the family home for all his life, supporting his mother after the death of his father and was very close to Tony and his family.
Celebrant: Hannah McKerchar
Tribute to Chris Rowlands delivered at a humanist funeral arranged by their family (2021)